Sonos Sub Subwoofer
Sonos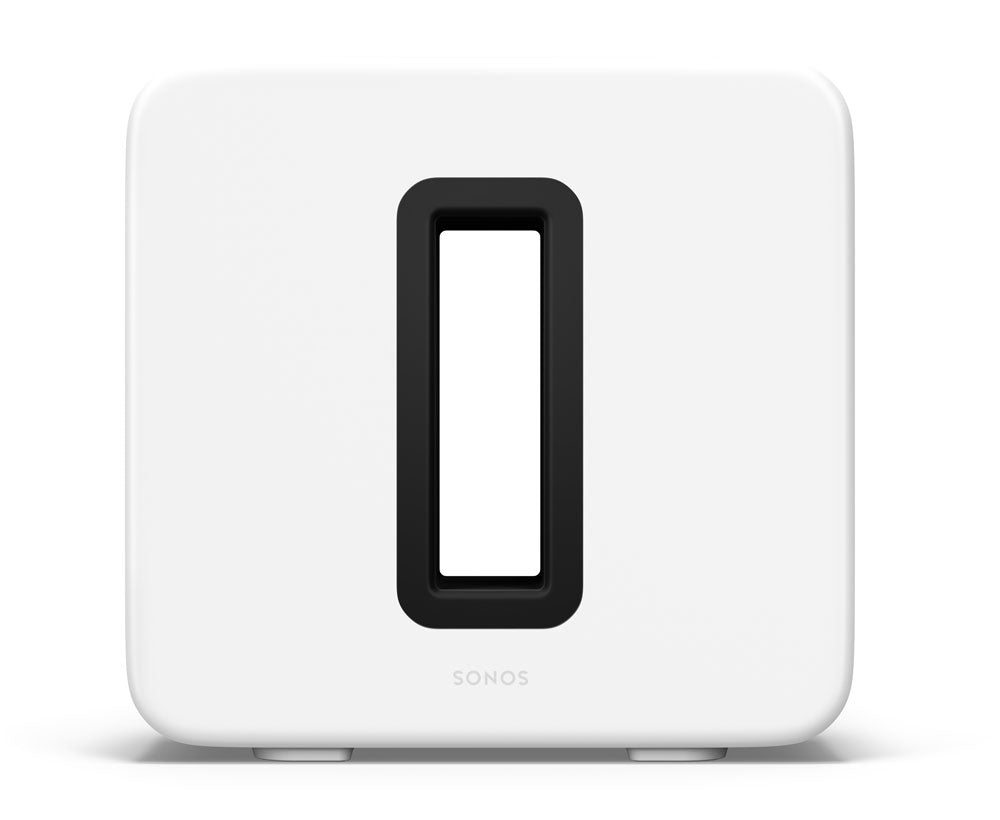 Sonos Sub Gen3 Subwoofer
Add a new level of bass performance to your Sonos system with a Sonos Sub. Uses a rock solid cabinet, and two force cancelling speakers, this subwoofer produces chest thumping bass, with no rattle or buzz.
Connect with a Sonos sound bar and a matching pair of Sonos speakers wirelessly to bring you a fantastic and immersive surround sound experience.
Layers on jaw-dropping bass to any Sonos speaker.
Uses your WiFi, easy to set up and expand your system over time.
Two force-cancelling speakers positioned face-to-face offer deep sound with zero cabinet buzz or rattle
Place it anywhere in the room – even lying flat under a couch.