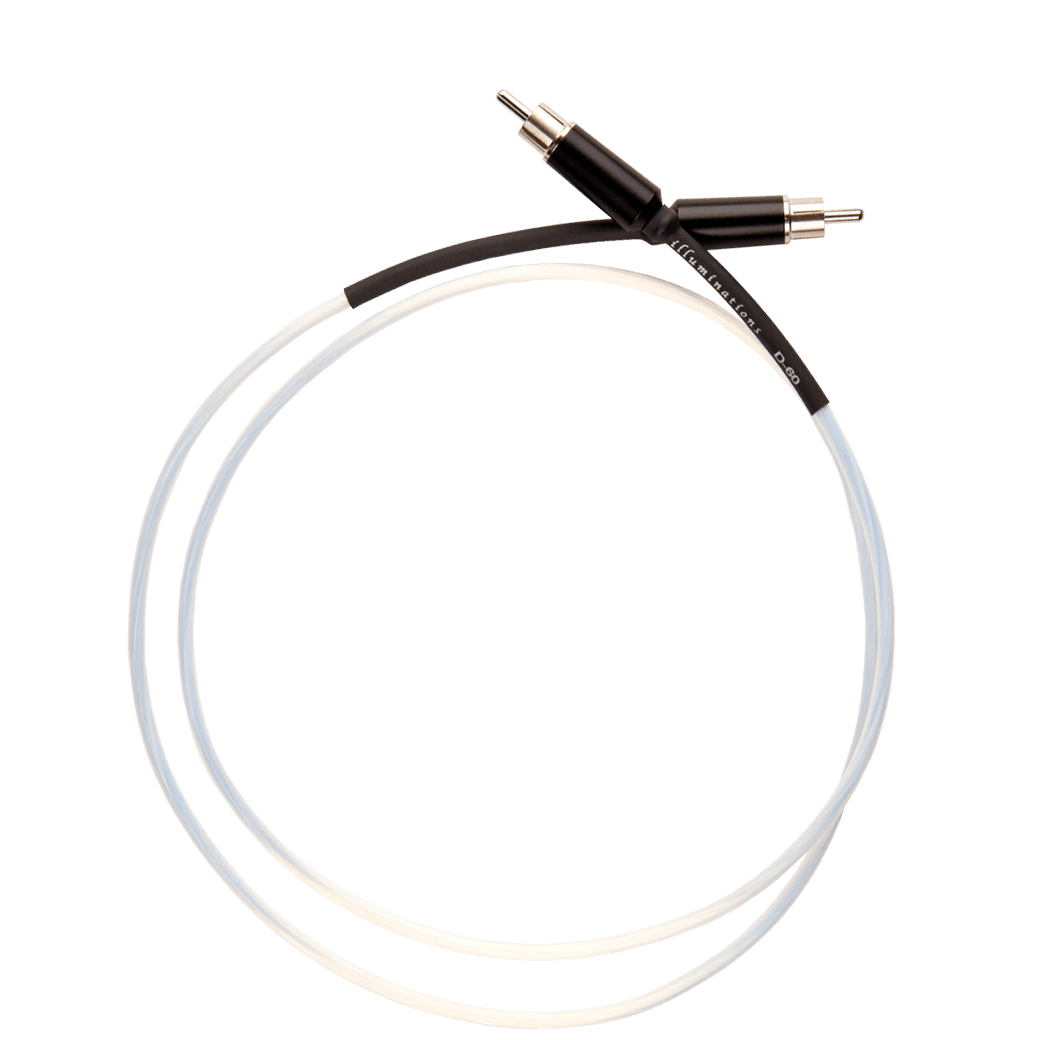 FEP dielectric and pure silver are the only ingredients in this flagship model. A digital cable by which all others are measured. Super low noise floor and incredible bandwidth deliver a huge soundstage with the natural rhythm and pacing of real instruments. A digital cable should disappear and D60 meets the challenge.
Features
Low loss air articulated fluorocarbon dielectric
2 helically wound shields
Nitrogen assisted hand soldered termination
Standard
(Rdc) dc loop resistance:

0.115 Ohm / meter

(Cp) parallel capacitance:

55.2 pF / meter

(Ls) series inductance:

0.502 uH / meter
The standard connector is Kimber's Ultraplate RCA plugs but you can also opt for BNC at the same price. Just put a note in the comments of your order if you wish BNC or a combination of RCA and BNC.
We can special order the D60 with WBT0114AG or WBT0110Ag Silver RCA plugs. Contact us for pricing for that.
Our price includes shipping.