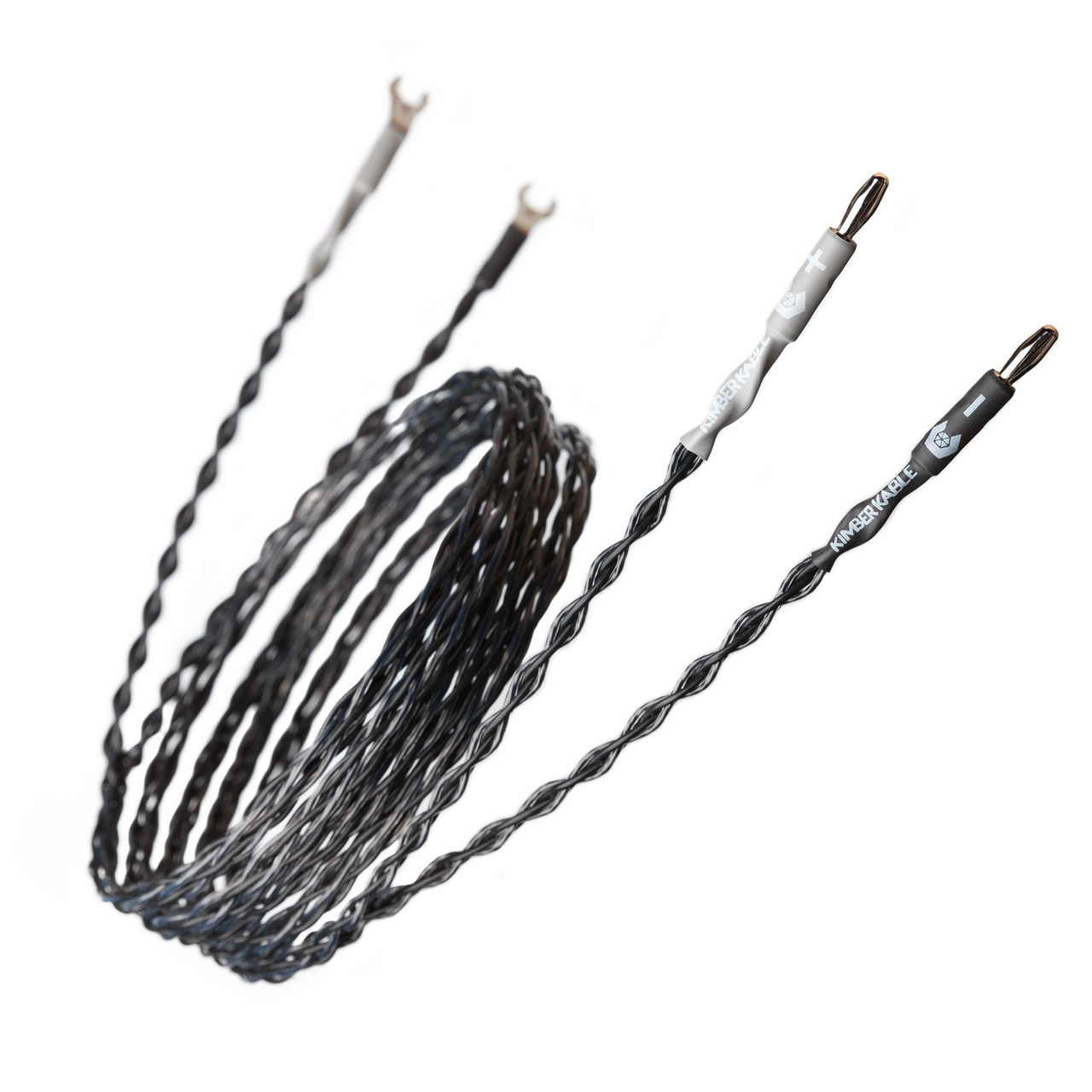 Kimber Kable Carbon 8 is a high-performance speakerwire that delivers superior sound quality, designed to bring out the nuances of your favorite music. Its carbon-infused construction ensures an unobtrusive connection, carefully preserving detail and clarity for crisp, dynamic audio. Enjoy every beat of your favorite tunes with Carbon 8's sonic accuracy.
 Features
Low loss fluorocarbon dialectric
8 wire counter opposed helix
VariStran copper conductors
Nitrogen assisted hand soldered termination
Electrostatically dissipative carbon polymer
~13AWG per +/- lead
Our price is for a pair of cables and includes shipping to most areas of Canada.
Contact us for custom length and connector options.