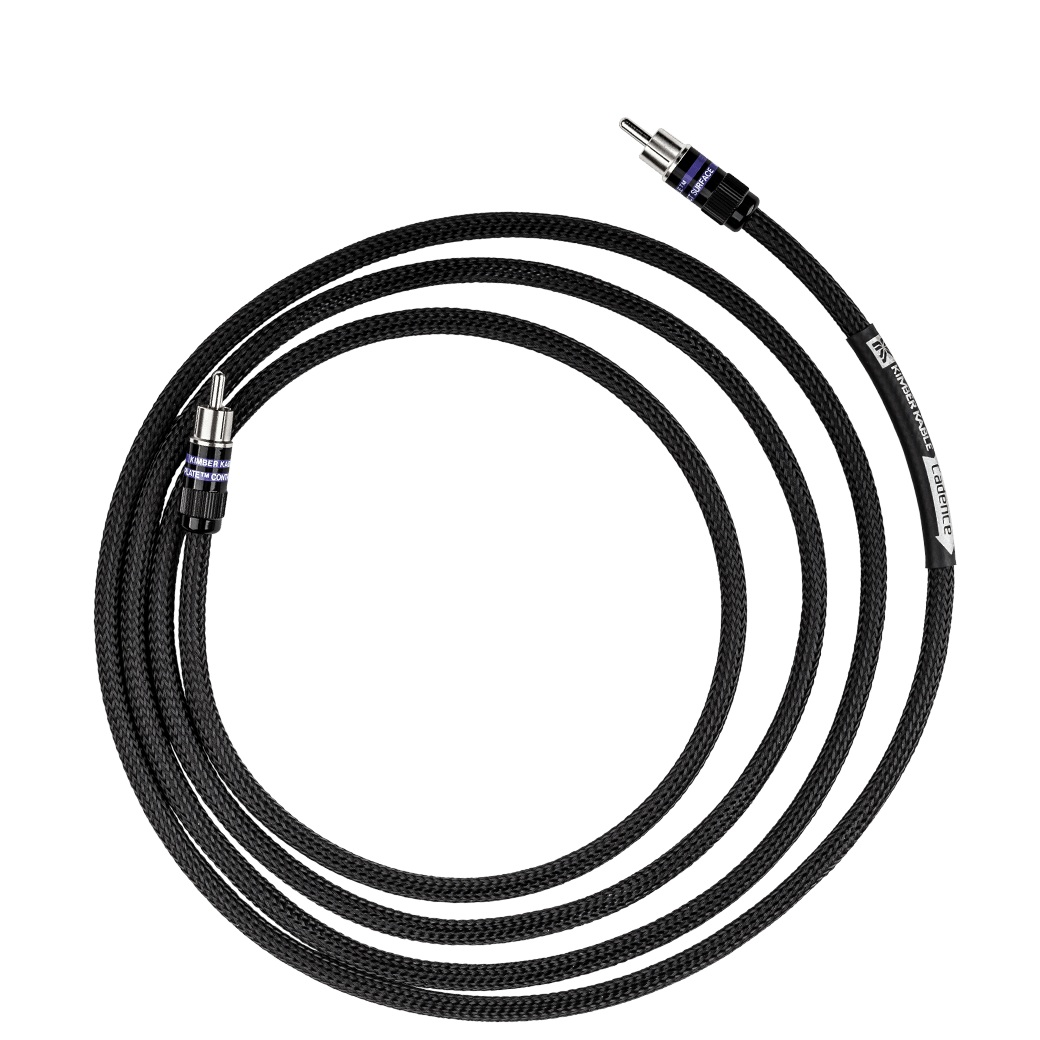 Cadence Subwoofer Cable
High performance subwoofers and music systems require low frequency reproduction free from hum, static, and other issues. The Cadence offers outstanding deep tight bass in a favorable flexible format. Transient response is fast and articulate yet with realistic musicality. By definition, a cadence is any place in a piece of music that has the feel of an ending point. The Kimber Kable Cadence is the last subwoofer cable you will need to buy.
Standard
(Cp) parallel capacitance:

161.5 pF / meter

(Ls) series inductance:

0.37 uH / meter

(Rdc) dc loop resistance:

0.0375 Ohm / meter
Kimber Ultraplate RCA plugs are standard. WBT-114 or WBT-0102Cu RCA Type termination available as a special order. Contact us for prices.

The price includes shipping.