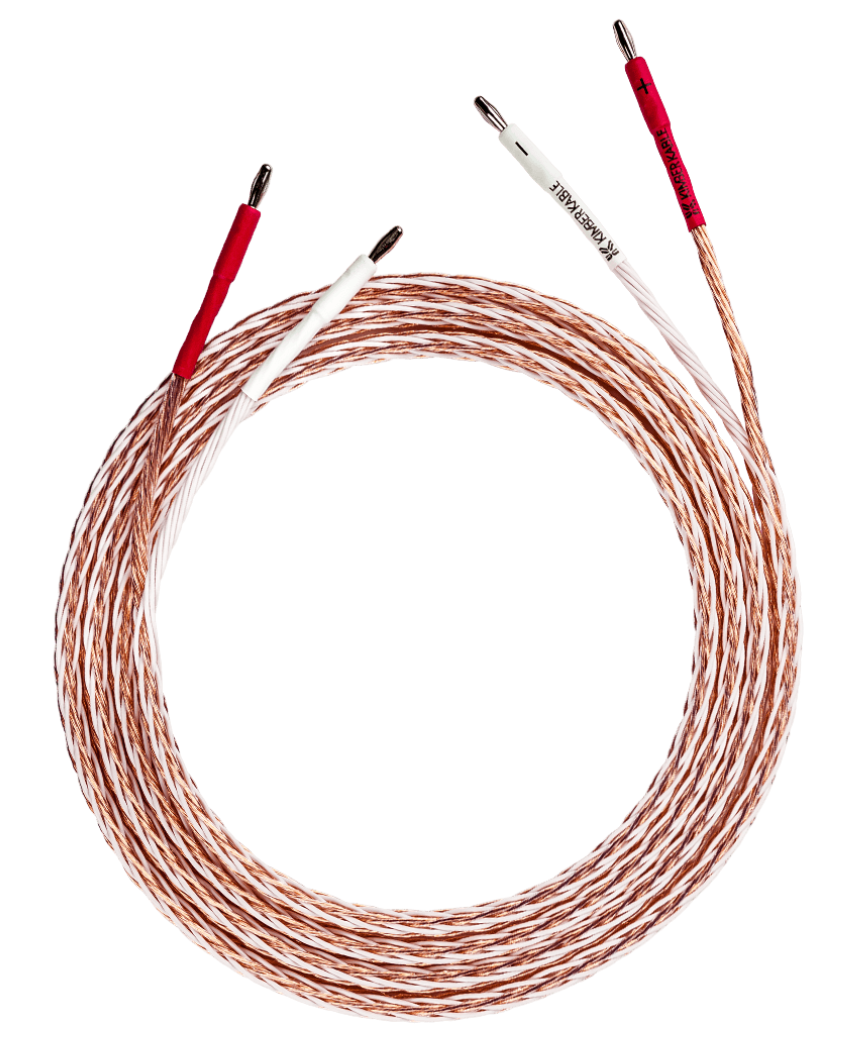 8TC HIGH CURRENT BRAIDED LOUDSPEAKER CABLE
An industry standard from the time this speaker cable was introduced. 8TC is a great solution for longer runs, tough speaker loads or internal bi-wire applications. Often regarded as a neutral cable able to deliver accurate dynamics and large soundstage. 2 x 9 awg conductors. You can choose single-wire or bi-wire (four connectors at speaker ends).

16 strands of 19.5 AWG OFE (oxygen free electrolytic) copper with industry leading conductivity. (102% IACS)
Aggregate combination of 8, 19.5AWG strands≈9AWG per +/- leg
Teflon insulation
White/Clear
Low loss fluorocarbon dielectric
LOW series induction design: 0.09 uH / meter
16 wire counter opposed helix
VariStrand copper conductors
Nitrogen assisted hand soldered termination
Our price is for a pair and includes shipping.
Contact us
for custom length and connector options.