Kimber Kable 4PR Speakerwire with Varistrand Technology
Kimber Kable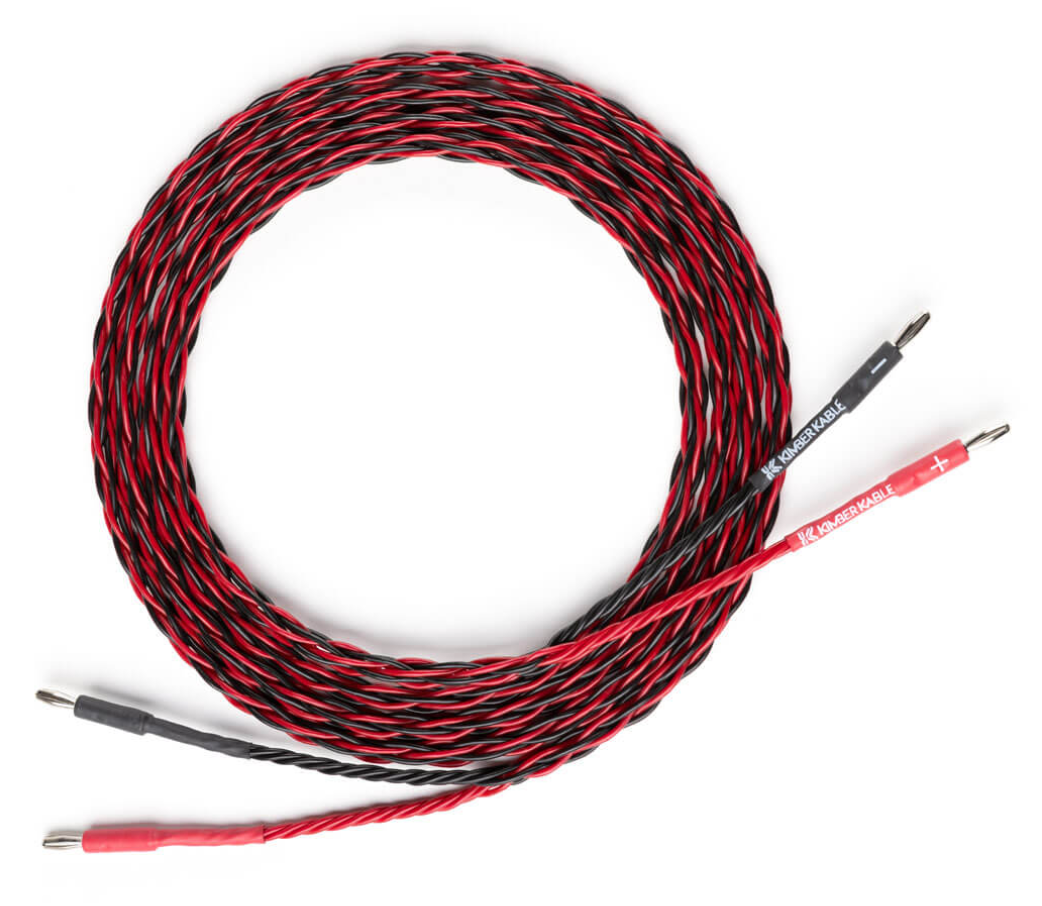 4PR WITH VARISTRAND HIGH CURRENT BRAIDED LOUDSPEAKER CABLE
Kimber Kable's famous 4PR braided speaker wire, created in 1979, has been updated in 2022 with Kimber's VariStrand technology. VariStrand is trickle down from their higher end series Kimber cables using different diameter copper strands within each conductor. These variable thickness wires are designed to create an even response that doesn't favour any particular frequency. Kimber can be trusted for a clear and natural sounding presentation. Their 4PR uses 4 conductors each polarity, braided for shielding and is the equivalent of 13AWG for each polarity.

Choose bare wire ends, Kimber SBAN banana plugs, Kimber 1/4" spades or premium 5/16" Kimber PM33 PostMaster compression spades for the terminations.

Our price is for a pair of cables and includes shipping to most areas of Canada.
Contact us for custom length and connector options.