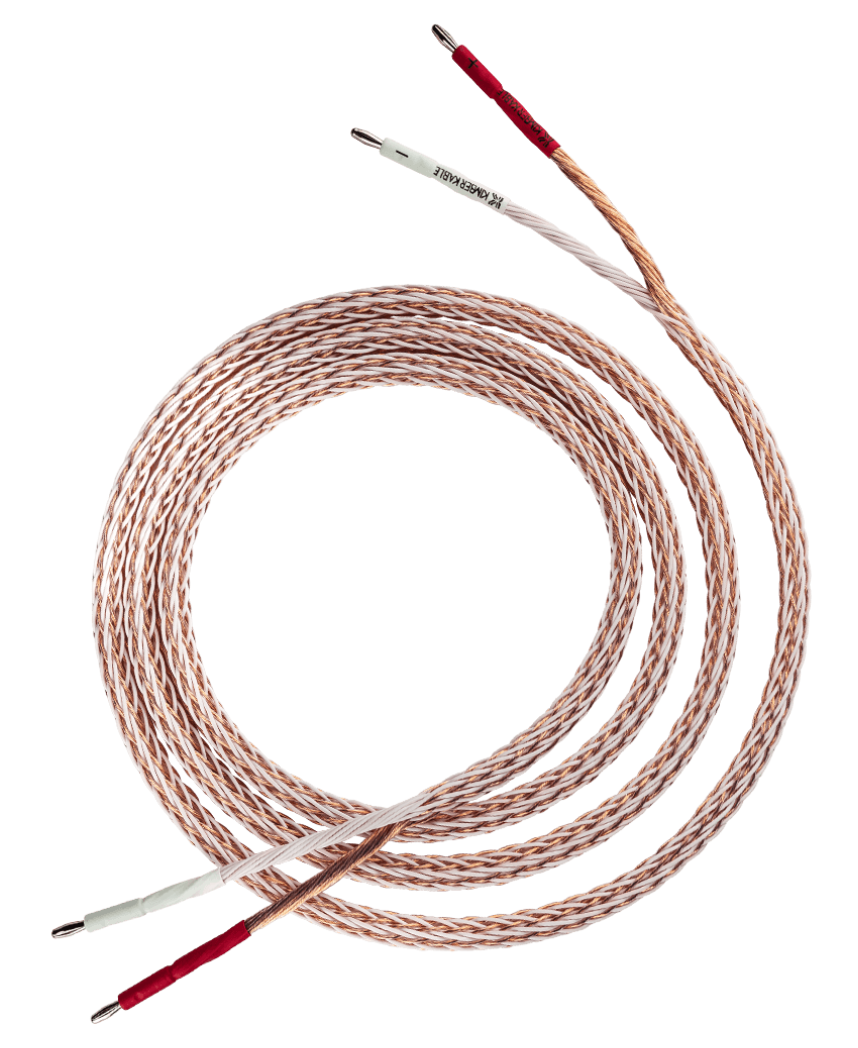 12TC HIGH CURRENT BRAIDED LOUDSPEAKER CABLE
What started out as a simplification of the many 4TC/8TC biwire requests 12TC was born to pump high current amplifier muscle into demanding speaker loads. The larger 24 wire braid of 12TC offers the best of both worlds in combining 4TC delicacy and the 8TC's increased weight and presence. 2 x 8 awg conductors.
You can choose single-wire or bi-wire (four connectors at speaker ends).
24 strands of 19.5 AWG OFE (oxygen free electrolytic) copper with industry leading conductivity. (102% IACS)
Aggregate combination of 12, 19.5AWG strands≈8AWG per +/- leg
Teflon insulation
White/Clear
Low loss fluorocarbon dielectric
24 wire counter opposed helix
VariStrand copper conductors
Nitrogen assisted hand soldered termination
LOW series induction design: 0.09 uH / meter
Our price is for a pair and includes shipping.
Contact us
for custom length and connector options.