DALI OBERON 5.1 Speaker Package
Dali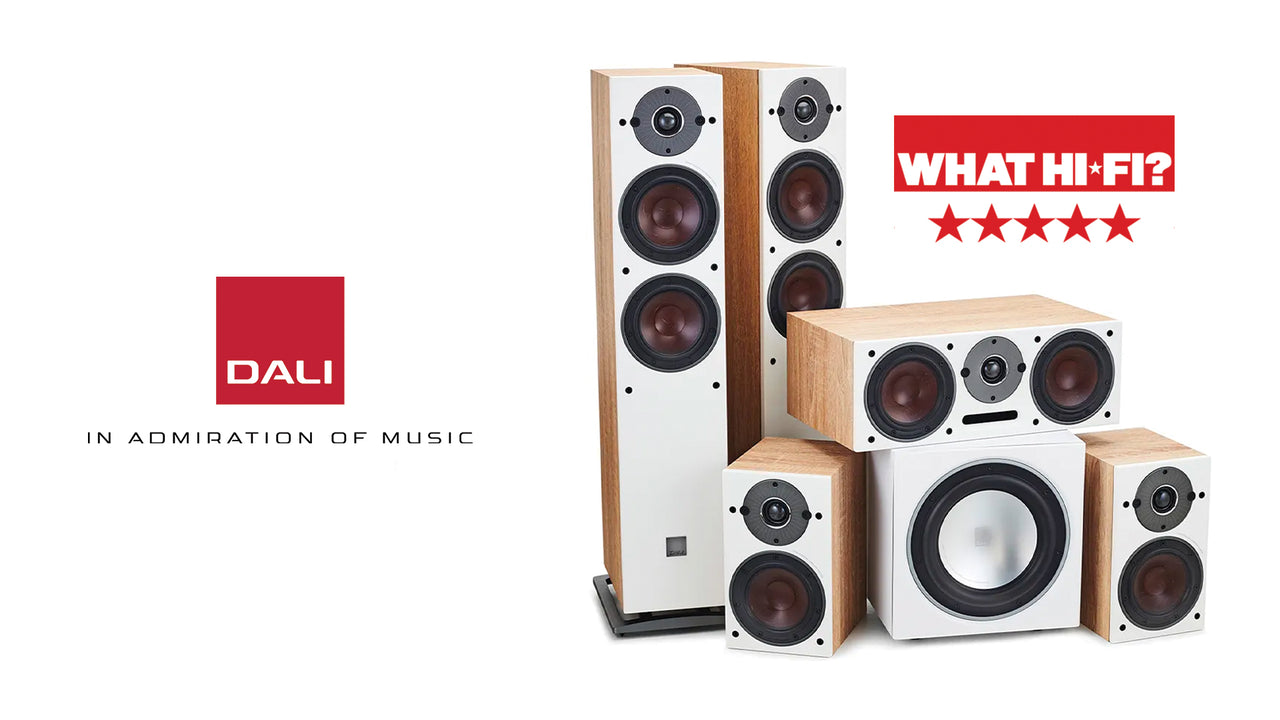 Dali Oberon 5 Speakers On Demo Now!
With the launch of the DALI OBERON loudspeaker series, we have picked the best elements from our current speakers and brought them together in a series that delivers on audio quality, looks and versatility.
As result, you will experience a well-integrated sound, even when listening at a significant off-axis angle. This is important as you are rarely seated directly in front of your loudspeakers when listening to music. An added benefit is seriously reduced harmonic distortion and diffractions causing frequency distortion, as these will always be stronger in an on-axis response. This is also the reason why all DALI speakers are not designed to be toed-in.
This amazing 5.1 package includes:
Oberon 5 (Front Left and Right)
Oberon VOKAL Centre
Oberon 1 (Rear Left and Right)
E9F Subwoofer
Our price is for a pair of speakers and includes shipping to most places in Canada.