DALI EPICON 8 Floorstanding Speaker
Dali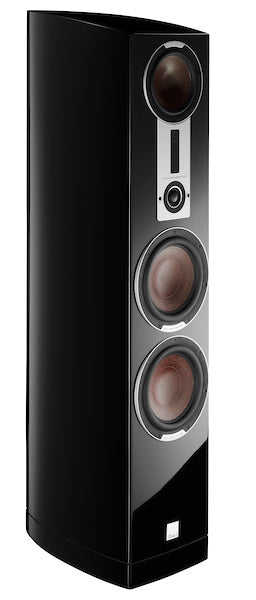 EPICON 

8 Floorstanding Speaker

The absolute pinnacle of the EPICON series, the EPICON 8 delivers dramatically rich and detailed sound that will blow your mind and captivate your senses. The loudspeaker is the result of a passionate, tireless quest to reach perfection.

There are musical experiences in life so epic that you wish they would never end. Moments so wonderfully overpowering the very thought of them makes your heart tremble, your mind go wandering and your ears yearn for more. With the new, awe inspiring DALI EPICON 8 loudspeaker you can relive that sensation, again and again.
Frequency Range (+/- 3 db) [Hz]
35 - 30,000Hz
Sensitivity (2,83 V/1 m) [dB]
89dB
Nominal Impedance [Ω] 
4 Ohms
Maximum SPL [dB]
112dB
Recommended Amplifier Power [W]
50 - 500W
Crossover Frequency [Hz]
550 / 3.100 / 15.000
High Frequency Drivers
1 x 10 x 55 mm Ribbon
1 x 29 mm Soft Textile Dome
Midrange Driver
1 x 6½ Wood Fibre Cone
Low Frequency Driver
2 x 8 Wood Fibre Cone
Enclosure Type
Bass Reflex
Bass Reflex Tuning Frequency [Hz
28
Connection input(s)
Bi-amping (active crossover) Bi Wire
Max. Dimensions Incl. Base And Grille (HxWxD) [mm]
49.7" x 13.9" x 19.6" (1262mm x 353mm x 497mm)
Dimensions, Cabinet Body (HxWxD) [mm]
48.2" x 10.4" x 19.1" (1225mm x 264mm x 485mm)
Weight [kg]
104.7lbs (47.5kg)
Colour
Black
Walnut
White
Ruby Macassar