Bryston 14B³ Cubed 600W Stereo Power Amplifier
Bryston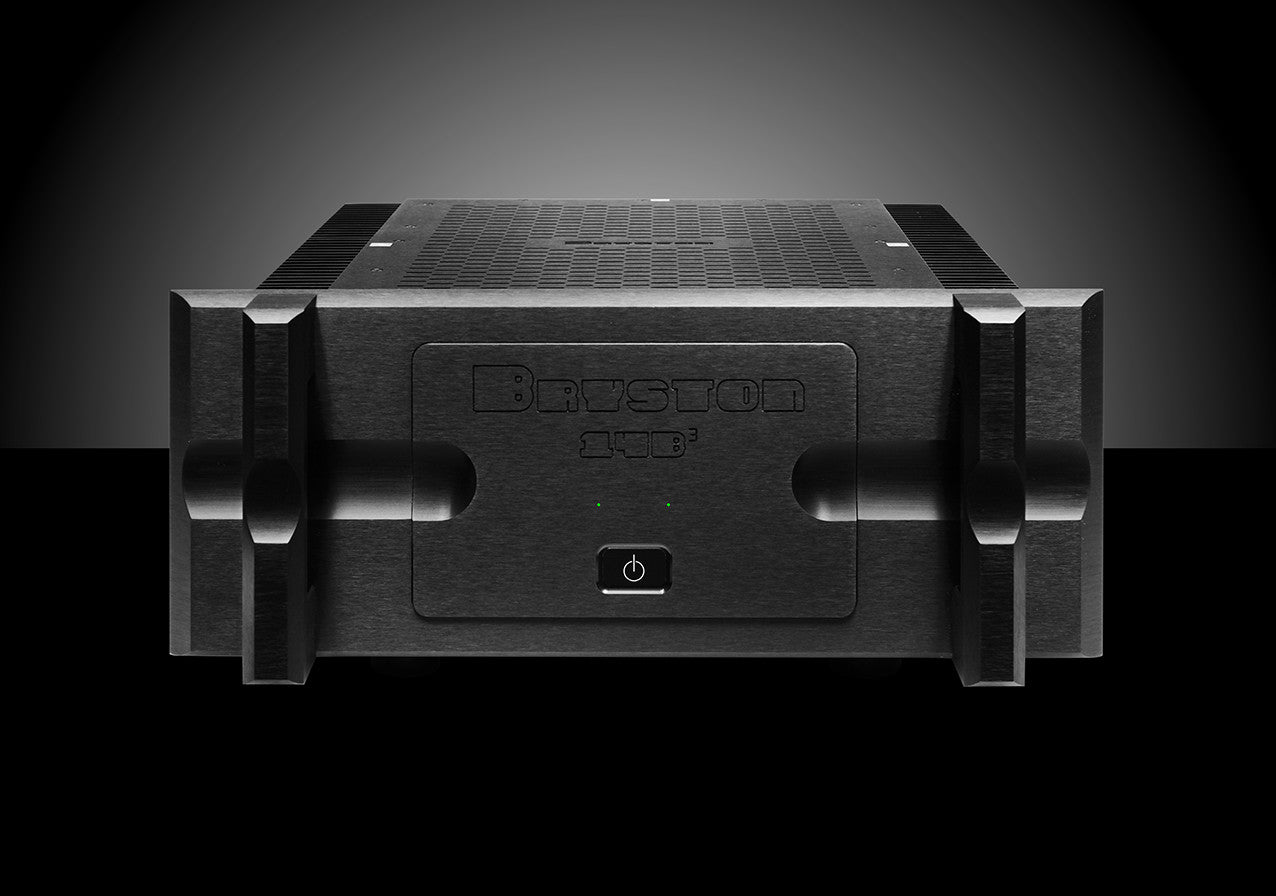 14B³ Cubed 600W Stereo Power Amplifier
Special Order
The Bryston 14B Cubed dual channel (stereo) amplifier is basically two 7B's which have been combined in a dual mono modular design and has the power to drive with breath-taking ease and clarity, speakers which have been considered "impossible" loads in the past.
The latest version, the Cubed, sets a new standard of audio purity with their patented Salomie circuit. Pure, uncoloured sound from the deepest bass to the highest treble.
Hand made in Peterborough, Ontario and a 20 year warranty is standard. Available in either black or silver and your choice of a 17" or 19" wide face plate. The 19" has handles, the 17" does not.

Balanced XLR and Single ended RCA input
2 Channels each with fully independent power supplies including transformers
The patented Salomie circuit found in all Cubed Series amplifiers
Fully convection cooled means no noisy fans
Machined and anodized aluminum enclosure and dress panel
SoftStart microprocessor controlled startup sequence won't trip circuit breakers
DC trigger for automated turn on and turn off
Legendary Bryston 20 Year Warranty
| | |
| --- | --- |
| Frequency Response | <1Hz to 100kHz (-3dB) |
| Total Harmonic Distortion Plus Noise | <0.005% |
| Power Output (Per Channel) 8 Ohms | 600W |
| Power Output (Per Channel) 4 Ohms | 900W |
| Noise - Unbalanced (RCA) | -118dB |
| Noise - Balanced (XLR) | -122dB |
| Input Impedance - Unbalanced (RCA) | 7.5 kOhms |
| Input Impedance - Balanced (XLR) | 5 kOhms / leg |
| Switchable Gain | 23dB / 29dB |
| Standby Power Consumption | <500mW |
| Dimensions WxHxD | 17/19" x 8.1" x 16.8" |
| Dimensions (With Handles) WxHxD | 17/19" x 8.1" x 18.4" |
| Weight | 91lbs (41kg) |