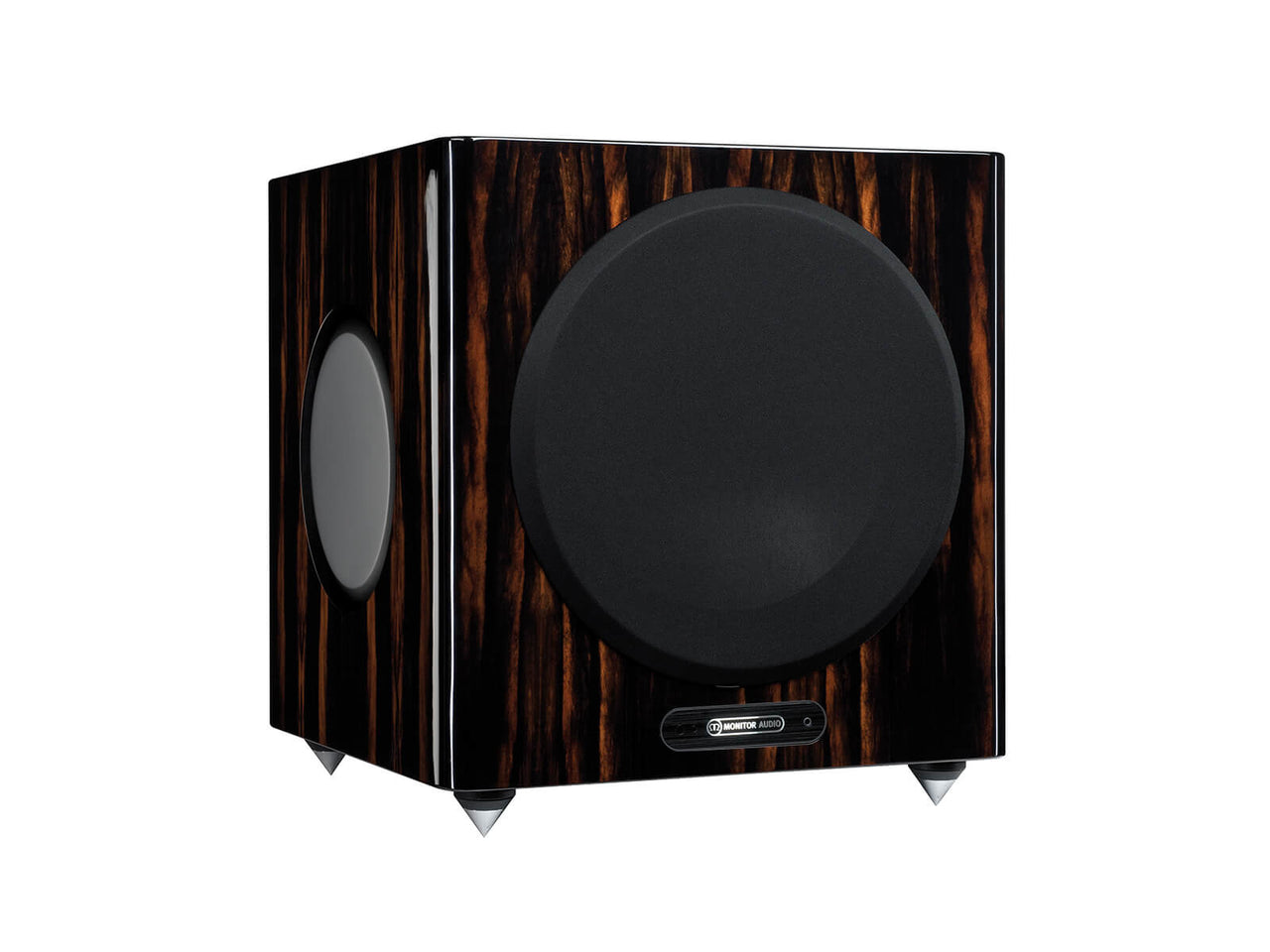 Monitor Audio Gold W12 Subwoofer

For lovers of deep and refined bass notes, the Gold W12 is a must-have addition to any speaker set-up. Every soundtrack is reinforced by the deep and balanced depth effortlessly delivered by our premium subwoofer.
View a PDF version of the Monitor Audio Gold series brochure
Lower Frequency Limit

-3 dB @ 25Hz
-10 dB @ 20Hz (Free Field)

Upper Frequency Limit

-3 dB @ 150Hz

Amplifier Output

600 W

Amplifier Classification

Class-D Amplifier

Drive Unit Complement

1x 12" C-CAM Subwoofer driver featuring triple suspension and 3" long throw voice coil

External Dimensions (Including Amp, Drivers, Terminals, and Feet)
14 9/16" x 13 3/8" x 16 1/8" (370mm x 340mm x 410mm)

Weight (unpacked)
44lbs 5oz (20.1kg)

Our price includes shipping to many places in Canada.