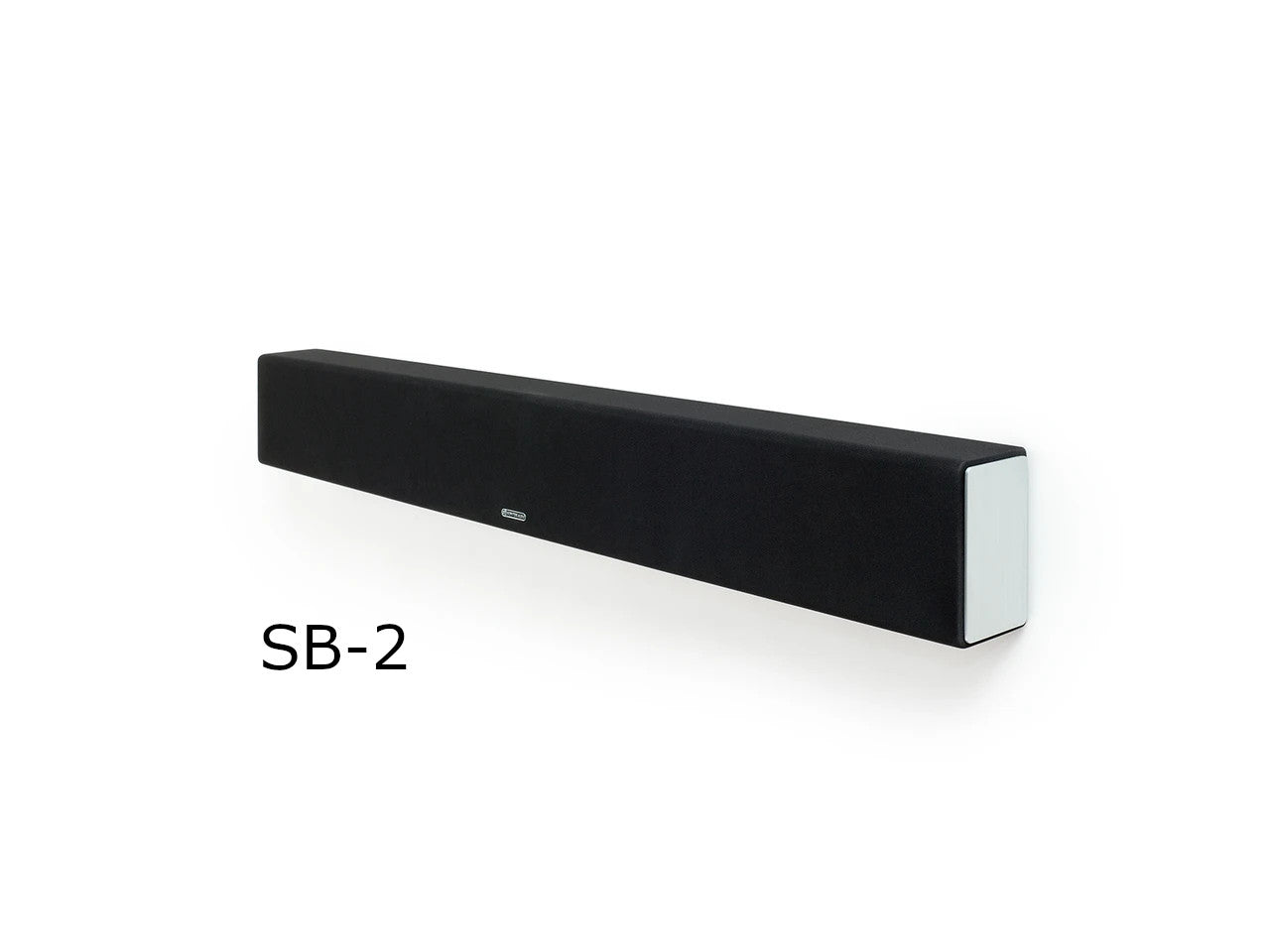 On Demo Now!
A sound bar to go with the AV Receiver of your choice.

Now you can add big sound to your big TV display without filling the room with speakers. Monitor Audio's Soundbars will complete your HD picture entertainment with the high definition sound you've been missing, and match the look of your TV with contemporary lifestyle design.
The new passive soundbars will contribute the essential high definition audio element to screen entertainment from thin TVs of 50 inches and above. Complete with a wide range of mounting options for easy and discreet custom installation, the three super-slim SB models are engineered with flagship cabinet and driver technologies to combine efficient low-profile design with extraordinary room-filling dynamics.
Wall Mount (BASB2) - $54.99

Model
SB2
SB3
SB4
Recommended TV Size

50" to 60"

60" to 70"

70" +

Sensitivity
84dB

Left and Right Channels: 84dB

Center Channel: 87dB

87dB
Power Handling
40 W
Left and Right Channels: 40W

Center Channel: 80W

80W
Driver Size and Technology


3x 4" C-CAM cone bass/mid driver
3x 1" C-CAM Gold Dome tweeter
3x Auxiliary Bass Reflex (ABR)

4x 4" C-CAM cone bass/mid driver
3x 1" C-CAM Gold Dome tweeter
4x Auxiliary Bass Reflex (ABR)

6x 4" C-CAM cone bass/mid driver
3x 1" C-CAM Gold Dome tweeter
4x Auxiliary Bass Reflex (ABR)

External Dimensions (H x W x D) - With feet

5 13/16" x 43 9/16" x 3 11/16" (147mm x 1107mm x 93mm)

5 13/16" x 51 7/16" x 3 11/16" (147mm x 1307mm x 93mm)
5 13/16" x 61 1/2" x 3 5/8" (147mm x 1562mm x 92m)