Focal Dome Flax 5.1.2 Home Theater Speakers
Focal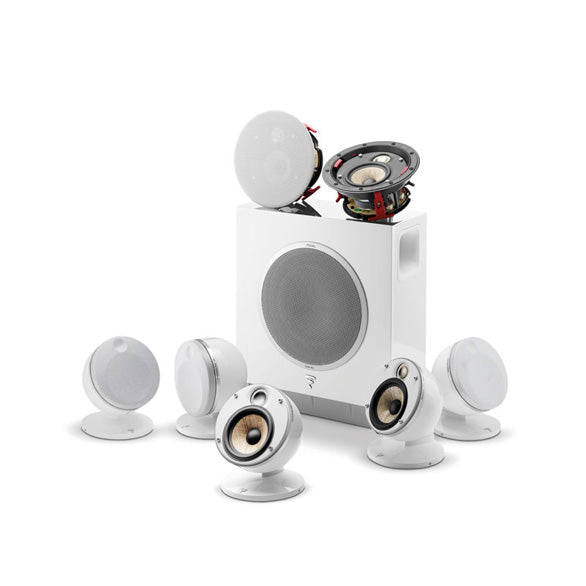 Dome Flax 5.1.2 Home Theater Speakers
Dôme Flax, the flagship of Focal's Home Cinema range, is now available as a 5.1.2 pack to provide you with the ultimate experience in terms of 3D sound. Enjoy the ultra-realistic sound of cinemas equipped with the innovative Dolby Atmos® technology in the comfort of your own home.
This Home Cinema system is composed of seven loudspeakers made in France: five Dôme Flax satellite loudspeakers, two 300 ICW 4 In-Ceiling loudspeakers and a Sub Air subwoofer.
This 5.1.2 pack combines a compact design, optimal home integration and high-performance acoustics thanks to the addition of two discreet "In-Ceiling" loudspeakers which are easy to install thanks to the exclusive EQI system (Easy Quick Install).
Floor Stands - $769 per pair