Rega Moving Magnet Cartridges
Rega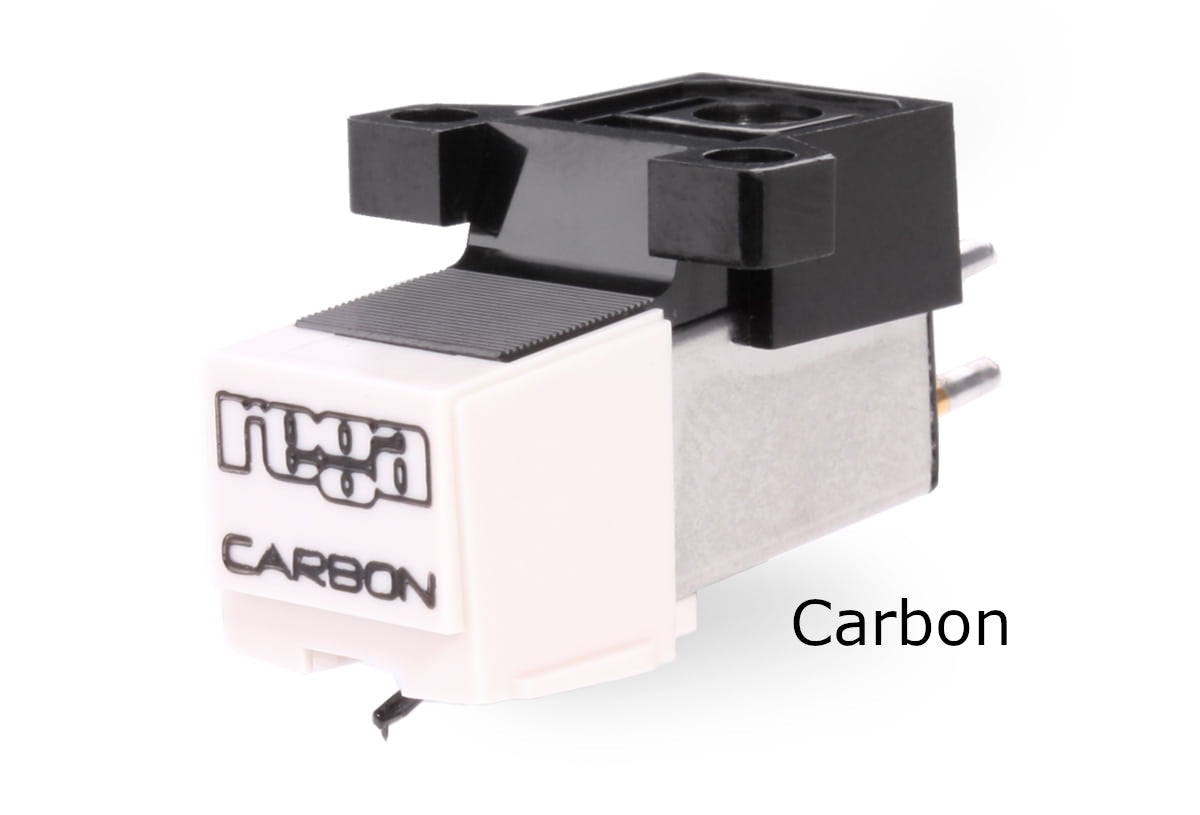 Carbon
Experience high-quality audio with the Rega Moving Magnet Cartridge. Accurately reproducing music from a simple setup, this cartridge is designed to make listening to vinyl easier. Standard on the multi-award-winning Planar 1 and Planar 2 turntables, the Rega Carbon far surpasses expectations.
RP78
The Rega Moving Magnet Cartridge offers unparalleled sound quality for 78 rpm record playback. Hand-built and designed specifically for this purpose, it ensures consistent performance and accuracy. Enjoy the warm tones of this mono cartridge with excellent clarity.
Elys 2
Experience superior sound reproduction with our Rega Moving Magnet Cartridges. Each one is carefully hand-assembled to exacting standards by our experienced technicians, creating supreme sound quality from your vinyl. Enjoy crystal clear music with the highest possible detail.
Exact 2
Experience superior audio clarity with the Rega Moving Magnet Cartridges. Exact is an expertly crafted, handmade cartridge with a 'Vital' profile that extracts more music from your vinyl and delivers greater accuracy in tracking grooves. Guaranteed to be built to the tightest tolerances, the Exact is perfect for Planar 6, Planar 3, and Planar 8.
| | | | | |
| --- | --- | --- | --- | --- |
| | Carbon | RB78 | Elys 2 | Exact |
| Output | 2.5mV @ 1kHz | 6.8mV - 7.2mV | 6.8mV - 7.2mV | 6.8mV - 7.2mV |
| Stylus | Conical Profile, User replaceable | 78 profile | Elliptical | 'Vital' - Complex fine line micro-ground from a rectangular diamond billet |
| Fixing | Standard, two screws | Standard, two screws | Rega 3 point fixing | Rega 3 point fixing |
| Coils | NA | High spec parallel wound coils | High spec parallel wound coils | High spec parallel wound coils |
| Cantilever | Carbon | NA | NA | NA |
| Colour | Black / White | Black | Blue | Yellow |
| Tracking Pressure | 2g-3g | 1.75g | 1.75g | 1.75g |
| Impedance | NA | NA | NA | 47k |
| Capacitance | NA | NA | NA | 100 pF |
| Replaceable Stylus | Yes | No | No | No |

Price includes shipping to most areas of Canada